Welcome!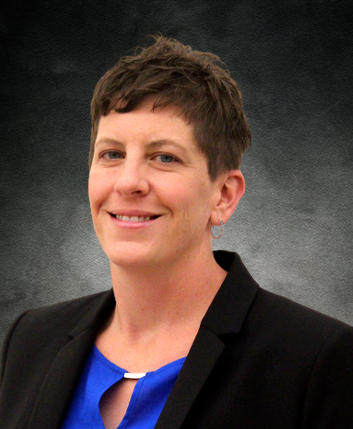 Bryan Community is an alternative high school program that combines high behavioral and academic expectations with innovative teaching designed to help students meet the requirements for a Lincoln Public Schools high school diploma. The smaller learning environment at Bryan allows for more individualized instruction with clear learning objectives linked to individual interests and talents. High School Graduation Plans are developed for each student with an emphasis being placed on post-secondary education and planning a career path trajectory.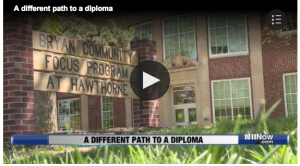 Watch this 10/11 News Now feature to learn more about Bryan
While at Bryan, students also focus on relationship building, teamwork and increasing personal development skills. Students work to develop the strategies that contribute to becoming a capable, successful adult. Bryan Community students demonstrate respect with each other and with staff members through cooperation and the ability to problem solve conflicts. They strive to create a safe learning environment for themselves and their peers.
Students can apply to be a student at Bryan through our website, and often times students are encouraged to apply by an administrator and/or counselor at their home high school. Students and parents must participate in an interview process and complete an enrollment contract if selected to attend Bryan Community. Enrollment includes approximately 165 students with 20% of the student population having IEPs. While at Bryan, students may continue to participate in athletics or other student activities at their home high school.
Success at Bryan is measured by multiple factors. Increasing student achievement and attendance rates are essential to meeting high school graduation requirements. Many Bryan students earn prerequisite college credit by taking evening courses through Southeast Community College on the Bryan campus. Students leaving Bryan understand the responsibilities needed to move forward in life whether their goals lead them to post-secondary schooling or immediately toward a career. For more information please contact Bryan Community directly at (402) 436-1308.
Sincerely,
Denise Craig
Principal
dcraig2@lps.org / (402) 436-1308